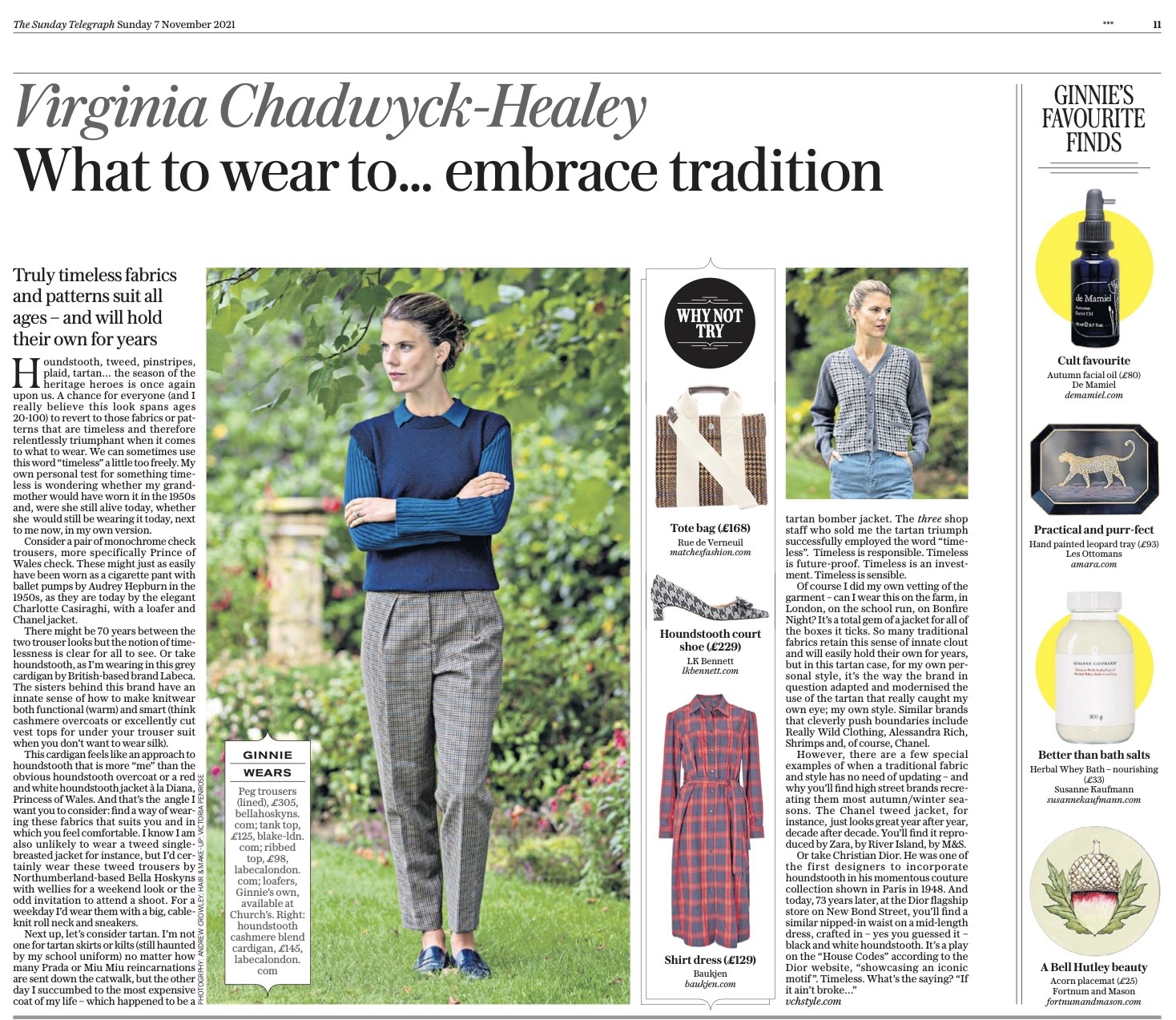 THE SUNDAY TELEGRAPH 7TH NOVEMBER 2021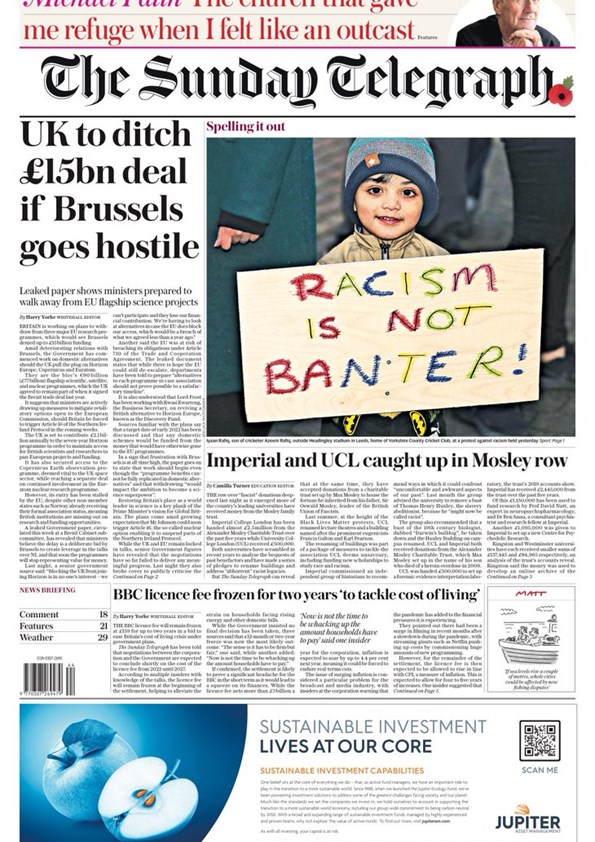 The Sunday Telegraph 7th November 2021

Virginia Chadwyck-Healey
What to wear to... embrace tradition


...the notion of timelessness is clear for all the see. Or take houndstooth, as I'm wearing in this grey cardigan by British-based brand Labeca.
The sisters behind this brand have an innate sense of how to make knitwear both gunctional (warm) and smart (think cashmere overcaots or excellently cut vest tops for under your trouser suit whe you don't want to wear silk).


Also available to read online!
Labeca's Navy Ribbed Button Up Long Sleeve Top & Dark Grey Houndstooth Cashmere-Blend Cardigan featured in The Sunday Telehraph by Virginia Chadwyck-Healey