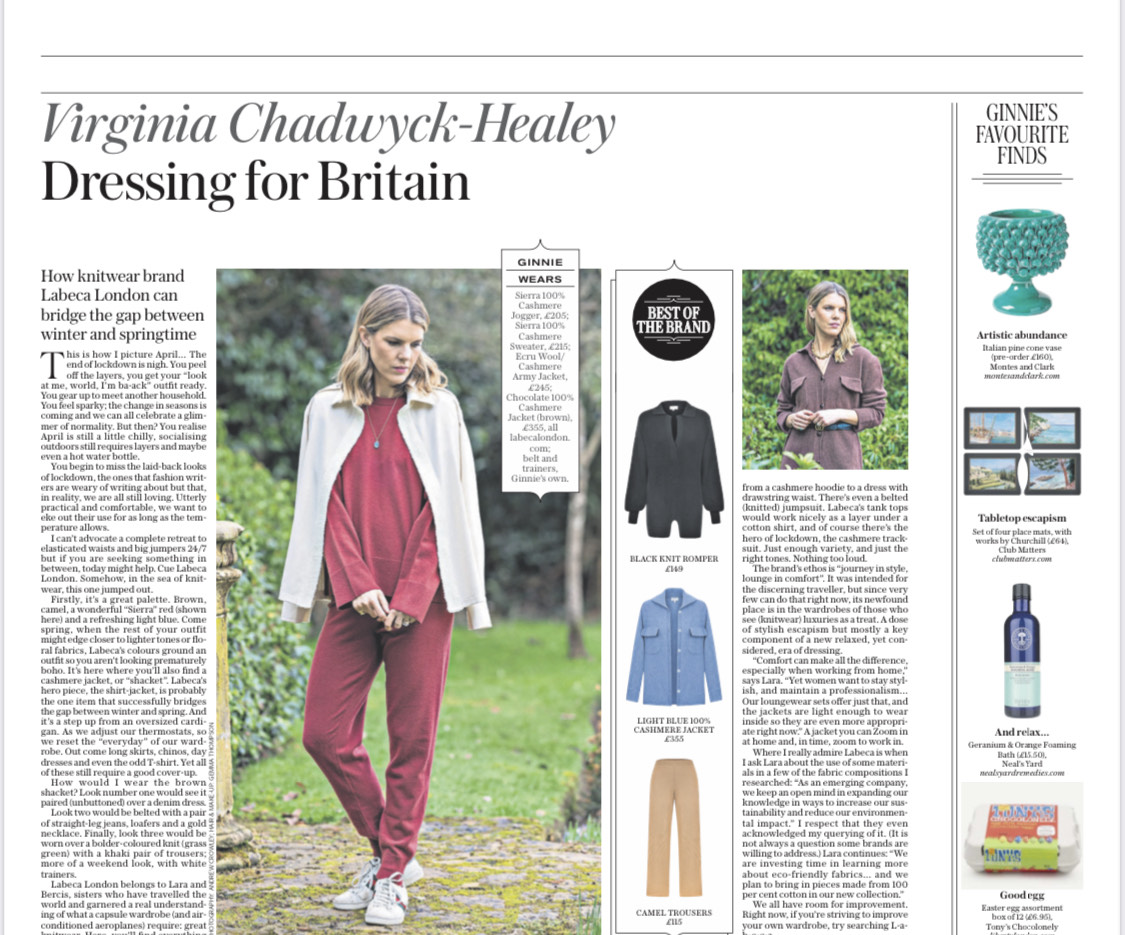 THE SUNDAY TELEGRAPH 21ST MARCH 2021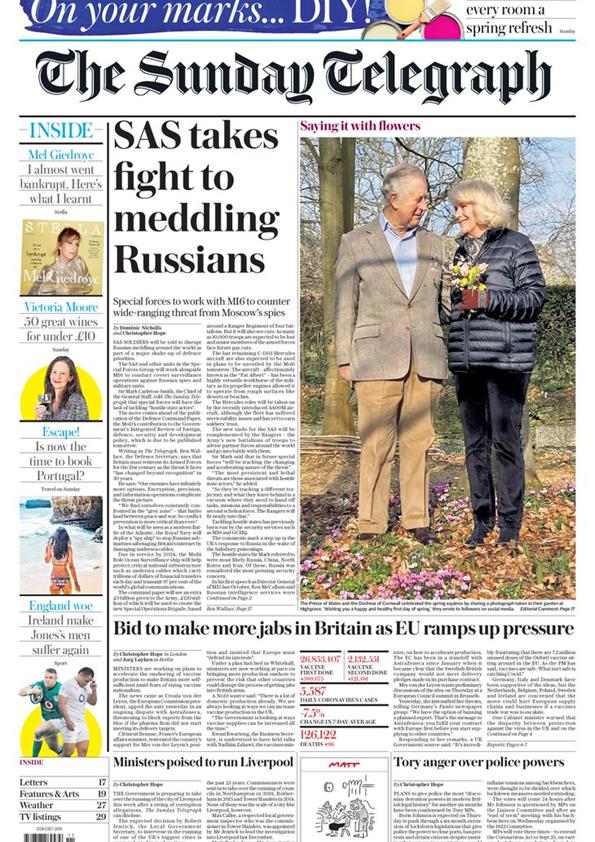 The Sunday Telegraph 21st March 2021

Virginia Chadwyck-Healey
Dressing for Britain

How knitwear brand Labeca London can bridge the gap between winter and springtime

"We all have room for improvement. Right now, if you're striving to improve your own wardrobe, try searching L-a-b-e-c-a."

Also available to read online!