Style should never compromise comfort and comfort should never compromise style.
WHO IS LABECA?
Labeca is a travel and loungewear brand created with love for the modern woman of today's globalized world.

Our aim is to create chic and sophisticated looks to be used for travel and beyond, encouraging women to look and feel fabulous when on the road, working from home and everywhere in between.

Labeca wants to be a traveling partner to all women traveling for work and make women feel and look the part wherever they are. We want to create comfortable loungewear that can easily be dressed up or down for different occasions when working on the road. With a significant amount of jobs now being remote and women especially in creative industries traveling to the corners of the globe, we want to be top of mind when thinking of what to wear.

All fabrics and materials are sourced and created with the best craftsmanship from a specialty manufacturer. We use uncompromising quality materials like wrinkle free fabrics, and textiles that maintain their shape through time. Labeca produces wardrobe staples, travel accessories and irresistible cashmere products.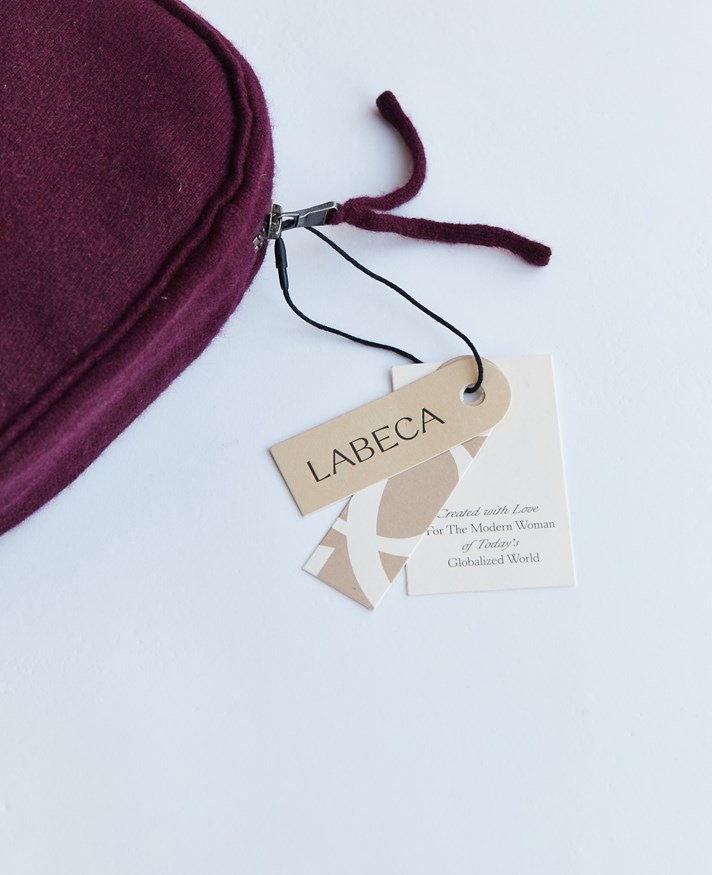 OUR STORY
Lara and Bercis are two sisters who have grown up traveling the world and being inspired and influenced by their role model, their mum. In a mainly female dominated household, they clearly understand femininity and fashion. Inspired by travels around the globe and having lived in different cities across different continents they wanted to create something that they realised was missing. Working remotely and often traveling, they realised they always had to think twice about what to wear and that is how Labeca was born. Creating a mini universe of travel friendly, work-from-home appropriate, comfortable and chic fashion pieces for everyday!